UFC
UFC Champions – Most Title Defenses for each weight division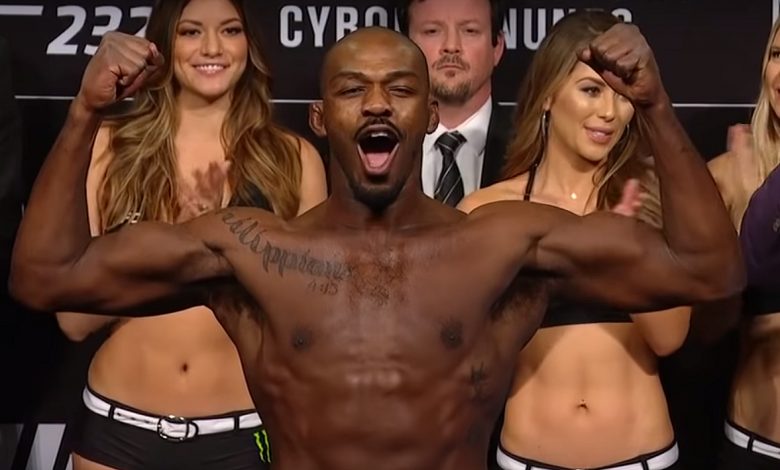 See a complete list of men's and women's UFC Champions who hold the most title defenses in each weight division. Light Heavyweight Jon Jones and Flyweight Demetrious Johnson are at the top of the UFC list of champions, who have defended their title the most times with 11. Valentina Shevchenko defended her Flyweight title 7 times which was the most of any other woman who holds a UFC title.

Fast Facts:
Jon Jones has a total of 11 light heavyweight title defenses. His last title defense was against Dominick Reyes on February 8, 2020. Jones vacated the belt on August 17, 2020
Khabib Nurmagomedov, B.J. Penn, Frankie Edgar, and Benson Henderson, each defended the UFC Lightweight title 3 times.
Khabib Nurmagomedov is the longest-reigning UFC Lightweight Champion. His last fight was on October 24, 2020, against Justin Gaethje. After the fight, he announced his retirement and leaves a legacy record of 29 wins and 0 defeats.
Men's UFC title defense holders:
| | | | |
| --- | --- | --- | --- |
| Fighter | Weight Class | Defenses | Last Title Defense |
| Stipe Miocic (USA) | Heavyweight | 4 | Aug. 15, 2020 |
| Jon Jones (USA) | Light Heavyweight | 11 | Feb. 8, 2020 |
| Anderson Silva (BRA) | Middleweight | 10 | July 7, 2012 |
| Georges St-Pierre (CAN) | Welterweight | 9 | Nov. 6, 2013 |
| Khabib Nurmagomedov (RUS) | Lightweight | 3 | Oct. 24, 2020 |
| B.J. Penn (USA) | Lightweight | 3 | Dec. 12, 2009 |
| Frankie Edgar (USA) | Lightweight | 3 | Oct. 8, 2011 |
| Benson Henderson (USA) | Lightweight | 3 | Apr. 20, 2013 |
| Jose Aldo (BRA) | Featherweight | 7 | Oct. 25, 2014 |
| Dominick Cruz (USA) | Bantamweight | 2 | Jun. 4, 2016 |
| T.J. Dillashaw (USA) | Bantamweight | 2 | Apr. 4, 2018 |
| Demetrious Johnson (USA) | Flyweight | 11 | Oct. 7, 2017 |
Women's UFC title defense holders:
| | | | |
| --- | --- | --- | --- |
| Fighter | Weight Class | Defenses | Last title defense |
| Amanda Nunes (BRA) | Women's Featherweight | 2 | Mar. 6, 2021 |
| Cris Cyborg (BRA) | Women's Featherweight | 2 | Mar. 3, 2018 |
| Ronda Rousey (USA) | Women's Bantamweight | 6 | Aug. 1, 2015 |
| Valentina Shevchenko (KGZ) | Women's Flyweight | 7 | Jun. 12, 2022 |
| Joanna Jedrzejczyk (POL) | Women's Strawweight | 5 | May. 13, 2017 |