Follow
Floyd Mayweather Jr. Social Buzz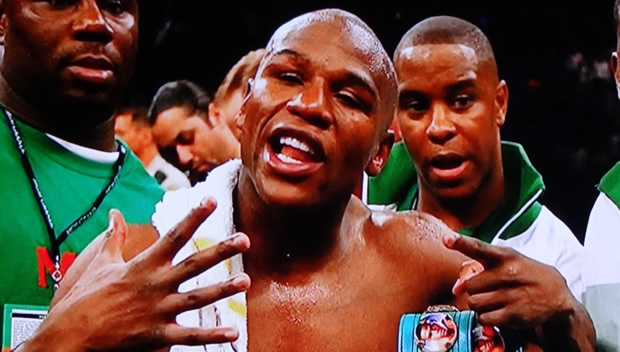 Floyd Mayweather Jr. is widely recognized as the the pound for pound king in boxing. He was groomed in the fight game by his father and uncles and this solid foundation made him into the championship boxer he is today.
WBA and WBC champion Mayweather has a 48-fight unbeaten record and has tested his skills against some of the greatest fighters in boxing such as Manny Pacquiao, Miguel Cotto, Zab Judah, Arturo Gatti, Shane Mosley and Oscar De La Hoya.
On May 2 2015, Floyd Mayweather, won what some in the boxing game called, the biggest fight of the century against WBO welterweight champion, Manny Pacquiao.
Get the latest on Floyd Mayweather Jr. and TMT (The Money Team) by following him on social buzz.
Click on the "Social Icon" below to filter all Floyd Mayweather News related to his timeline.
AX Social Stream: There is no feed data to display!