Follow
Derrick Rose Social Buzz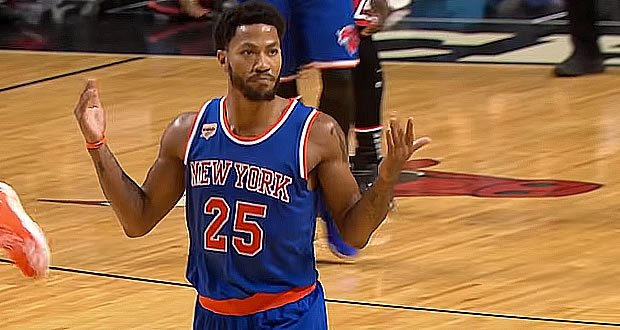 Three time NBA All-star Derrick Rose joined the Cleveland Cavaliers in the 2017 season. Picked first overall in the 2008 NBA Draft by the Chicago Bulls, Rose went on to become the youngest player at 22 years old to be given the NBA Most Valuable Player award in 2011.
Rose has suffered through knee injuries that have left him sidelined on the basketball court but he has managed to bounce back and become a contributing player.
Get current news and updates on Derrick Rose by following him on Social Buzz.
AX Social Stream: There is no feed data to display!