Follow
Max Holloway Social Buzz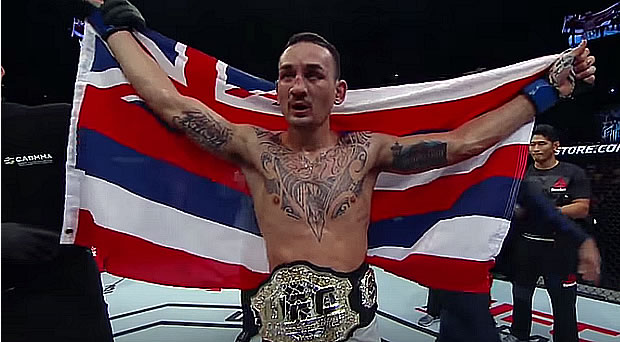 Hawaiian MMA fighter Max Holloway is the current UFC Featherweight Champion. Holloway became the undisputed champion by defeating Jose Aldo at UFC 212 in a title unification bout.
Max "Blessed" Holloway is a Muay Thai & Brazilian Jiu Jitsu style fighter that trains out of Gracie Technics Honolulu.
Get the latest news on Max Holloway by following him on Social Buzz.
Click on the "Social Icon" below to filter all News related to Max Holloway's timeline.