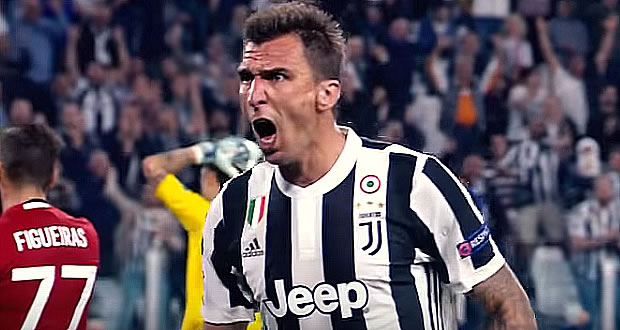 See a complete list of Serie A Champions. The 2018-19 Italian League Football Champions is the Juventus Football Club. This is their 35th Seria A Championship title.
Fast Facts:
Serie A is the premier football league In Italy.
Serie A has produced the highest number of European Cup finalists.
Juventus, Milan and Internazionale are some of the top clubs in the Italian Football League.
Juventus has won 35 titles.
Serie A Champions
| | | | |
| --- | --- | --- | --- |
| Year | Winner | Runners-up | Third Place |
| 2018–19 | Juventus (35) | Napoli | Atalanta |
| 2017–18 | Juventus (34) | Napoli | Roma |
| 2016–17 | Juventus (33) | Roma | Napoli |
| 2015–16 | Juventus (32) | Napoli | Roma |
| 2014–15 | Juventus (31) | Roma | Lazio |
| 2013–14 | Juventus (30) | Roma | Napoli |
| 2012–13 | Juventus (29) | Napoli | Milan |
| 2011–12 | Juventus (28) | Milan | Udinese |
| 2010–11 | Milan (18) | Internazionale | Napoli |
| 2009–10 | Internazionale (18) | Roma | Milan |
| 2008–09 | Internazionale (17) | Juventus | Milan |
| 2007–08 | Internazionale (16) | Roma | Juventus |
| 2006–07 | Internazionale (15) | Roma | Lazio |
| 2005–06 | Internazionale (14) | Roma | Milan |
| 2004–05 | Calciopoli scandal – No champion | Milan | Internazionale |
| 2004–05 | Calciopoli scandal – No champion | Milan | Internazionale |
| 2003–04 | Milan (17) | Roma | Juventus |
| 2003–04 | Milan (17) | Roma | Juventus |
| 2002–03 | Juventus (27) | Internazionale | Milan |
| 2002–03 | Juventus (27) | Internazionale | Milan |
| 2001–02 | Juventus (26) | Roma | Internazionale |
| 2001–02 | Juventus (26) | Roma | Internazionale |
| 2000–01 | Roma (3) | Juventus | Lazio |
| 2000–01 | Roma (3) | Juventus | Lazio |
| 1999–00 | Lazio (2) | Juventus | Milan |
| 1998–99 | Milan (16) | Lazio | Fiorentina |
| 1998–99 | Milan (16) | Lazio | Fiorentina |
| 1997–98 | Juventus (25) | Internazionale | Udinese |
| 1997–98 | Juventus (25) | Internazionale | Udinese |
| 1996–97 | Juventus (24) | Parma | Internazionale |
| 1996–97 | Juventus (24) | Parma | Internazionale |
| 1995–96 | Milan (15) | Juventus | Lazio |
| 1995–96 | Milan (15) | Juventus | Lazio |
| 1994–95 | Juventus (23) | Lazio | Parma |
| 1994–95 | Juventus (23) | Lazio | Parma |
| 1993–94 | Milan (14) | Juventus | Sampdoria |
| 1993–94 | Milan (14) | Juventus | Sampdoria |
| 1992–93 | Milan (13) | Internazionale | Parma |
| 1992–93 | Milan (13) | Internazionale | Parma |
| 1991–92 | Milan (12) | Juventus | Torino |
| 1991–92 | Milan (12) | Juventus | Torino |
| 1990–91 | Sampdoria (1) | Milan | Internazionale |
| 1990–91 | Sampdoria (1) | Milan | Internazionale |
| 1989–90 | Napoli (2) | Milan | Internazionale |
| 1989–90 | Napoli (2) | Milan | Internazionale |
| 1988–89 | Internazionale (13) | Napoli | Milan |
| 1988–89 | Internazionale (13) | Napoli | Milan |
| 1987–88 | Milan (11) | Napoli | Roma |
| 1987–88 | Milan (11) | Napoli | Roma |
| 1986–87 | Napoli (1) | Juventus | Internazionale |
| 1986–87 | Napoli (1) | Juventus | Internazionale |
| 1985–86 | Juventus (22) | Roma | Napoli |
| 1985–86 | Juventus (22) | Roma | Napoli |
| 1984–85 | Verona (1) | Torino | Internazionale |
| 1984–85 | Verona (1) | Torino | Internazionale |
| 1983–84 | Juventus (21) | Roma | Fiorentina |
| 1983–84 | Juventus (21) | Roma | Fiorentina |
| 1982–83 | Roma (2) | Juventus | Internazionale |
| 1982–83 | Roma (2) | Juventus | Internazionale |
| 1981–82 | Juventus (20) | Fiorentina | Roma |
| 1981–82 | Juventus (20) | Fiorentina | Roma |
| 1980–81 | Juventus (19) | Roma | Napoli |
| 1980–81 | Juventus (19) | Roma | Napoli |
| 1979–80 | Internazionale (12) | Juventus | Torino |
| 1979–80 | Internazionale (12) | Juventus | Torino |
| 1978–79 | Milan (10) | Perugia | Juventus |
| 1978–79 | Milan (10) | Perugia | Juventus |
| 1977–78 | Juventus (18) | Vicenza | Torino |
| 1977–78 | Juventus (18) | Vicenza | Torino |
| 1976–77 | Juventus (17) | Torino | Fiorentina |
| 1976–77 | Juventus (17) | Torino | Fiorentina |
| 1975–76 | Torino (7) | Juventus | Milan |
| 1975–76 | Torino (7) | Juventus | Milan |
| 1974–75 | Juventus (16) | Napoli | Roma |
| 1974–75 | Juventus (16) | Napoli | Roma |
| 1973–74 | Lazio (1) | Juventus | Napoli |
| 1973–74 | Lazio (1) | Juventus | Napoli |
| 1948–49 | Torino (6) [23] | Internazionale | Milan |
| 1947–48 | Torino (5) | Juventus/Milan/Triestina | – |
| 1946–47 | Torino (4) | Juventus | Modena |
| 1945–46 | Torino (3) | Juventus | Milan |
| 1944–45 | Postponed due to Second World War | | |
| 1942–43 | Torino (2) | Livorno | Juventus |
| 1941–42 | Roma (1) | Torino | Venezia |
| 1940–41 | Bologna (6) | Internazionale | Milan |
| 1939–40 | Internazionale (5) | Bologna | Juventus |
| 1938–39 | Bologna (5) | Torino | Internazionale |
| 1937–38 | Internazionale (4) | Juventus | Genoa/Milan |
| 1936–37 | Bologna (4) | Lazio | Torino |
| 1935–36 | Bologna (3) | Roma | Torino |
| 1934–35 | Juventus (7) | Internazionale | Fiorentina |
| 1933–34 | Juventus (6) | Internazionale | Napoli |
| 1932–33 | Juventus (5) | Internazionale | Bologna/Napoli |
| 1931–32 | Juventus (4) | Bologna | Roma |
| 1930–31 | Juventus (3) | Roma | Bologna |
| 1929–30 | Internazionale (3) | Genoa | Juventus |