Follow
Quinton Jackson Social Buzz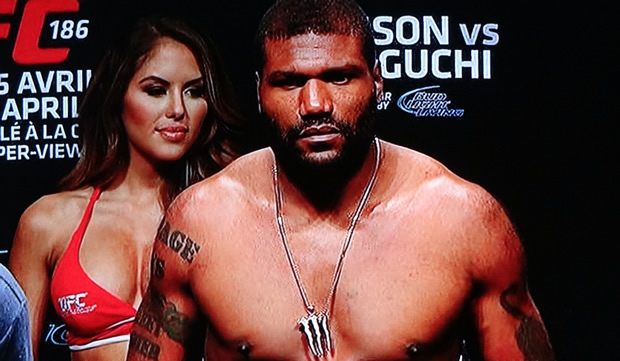 Quinton Jackson is a former UFC Light Heavyweight Champion. "Rampage" as he is popularly known, started fighting in 2001 and has fought some of the biggest names in mixed martial arts. He's faced and been victorious over fighters like, UFC Hall of famer Chuck Liddell, Keith Jardine, Wanderlei Silva and Dan Henderson.
Being an MMA fighter is not the only thing on Rampage Jackson's agenda. He's taken his big personality to Hollywood and has acted in movies like The A-Team.
Rampage is currently on the Bellator MMA roster.
Get the latest news on Quinton "Rampage" Jackson by following him on Social Buzz.
Click on the "Social Icon" below to filter all News related to Quinton Jackson's timeline.
AX Social Stream: There is no feed data to display!