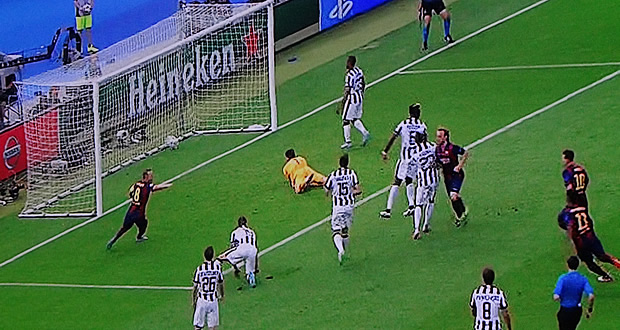 The 2014-15 UEFA Champions League Final was played on June, 2015 at Olympiastadion in Berlin, Germany. The match was contested by Barcelona and Juventus.
Barcelona earned their fifth Champions League title defeating Juventus 3-1. Ivan Rakitic scored the first goal of the game to give Barcelona the early lead. Alvaro Morata answered for Juventus with a goal of his own, but Luis Suarez and Neymar sealed the victory in the end for the Champions, Barcelona.
The top goal scores of the season with ten each are Lionel Messi, Neymar and Cristiano Ronaldo.
See a complete list of UEFA Champions League Title Holders.