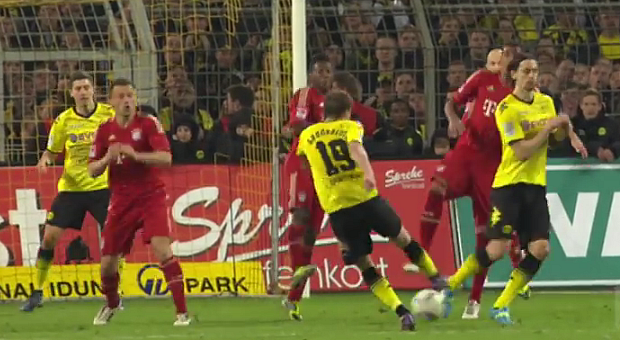 The 2012-13 UEFA Champions League Final took place on May 25, 2013 at Wembley Stadium in London, England. The all German final was played by Bayern München and Borussia Dortmund.
FC Bayern München reached the Champions League Final for the third time in four seasons and were not going to be denied by their 'Der Klasiker' rivals Dortmund. Arjen Robben scored in the 89th minute to put Bayern ahead 2 to 1 thus sealing their fate as the European Champions. This was the fifth UEFA Championship title for FC Bayern München.
See a complete list of UEFA Champions League Title Holders.