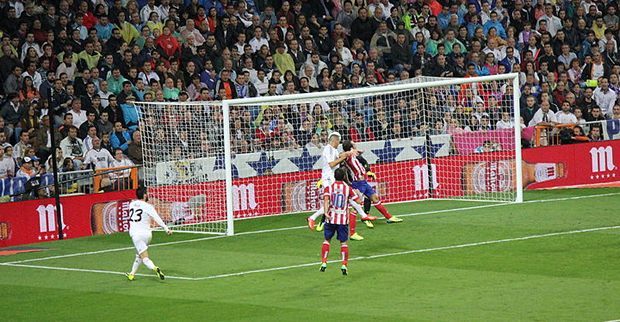 The 2013-14 UEFA Champions League Final was played on May 24, 2014 at the Estádio do Sport Lisboa e Benfica in Lisbon, Portugal. The match was contested by Real Madrid and Atlético Madrid.
In truly dramatic fashion, Real Madrid pulled off a 4 to 1 victory against Atlético in extra time to become European Champions for a tenth time.
Cristiano Ronaldo surpassed a record that he shared with Lionel Messi for the most UEFA Champions League goals by scoring 17 in the season.
See a complete list of UEFA Champions League Title Holders.