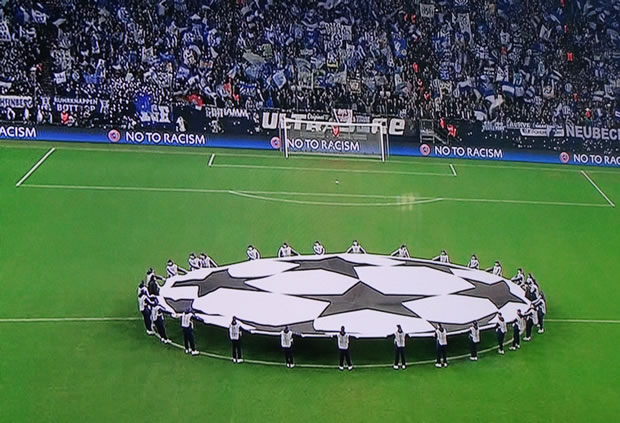 See a complete list of UEFA Champions League Title Holders. In the 2018–19 UEFA Champions League final at Wanda Metropolitano in Spain, Liverpool defeated Tottenham Hotspur 2-0 to claim their 6th Championship title.
Fast Facts:
Record Champions of this competition is the Spanish representative of Real Madrid with thirteen title wins.
The UEFA Champions League (usually referred to as simply the Champions League or historically as the European Cup) is an annual association football cup competition organized by UEFA since 1955 for the top football clubs in Europe.
The final of the competition is the most-watched annual sporting event worldwide, drawing just over 100 million television viewers.
Prior to 1992 the tournament was officially called the European Champion Clubs' Cup but was usually referred to as simply the European Cup or European Champions' Cup.
UEFA Champions League Title Holders:
| | |
| --- | --- |
| Year | Champion |
| 2018/19 | Liverpool |
| 2017/18 | Real Madrid |
| 2016/17 | Real Madrid |
| 2015/16 | Real Madrid |
| 2014/15 | Barcelona |
| 2013/14 | Real Madrid |
| 2012/13 | Bayern Munich |
| 2011/12 | Chelsea |
| 2010/11 | FC Barcelona |
| 2009/10 | Inter Mailand |
| 2008/09 | FC Barcelona |
| 2007/08 | Manchester United |
| 2006/07 | AC Mailand |
| 2005/06 | FC Barcelona |
| 2004/05 | FC Liverpool |
| 2003/04 | FC Porto |
| 2002/03 | AC Mailand |
| 2001/02 | Real Madrid |
| 2000/01 | FC Bayern München |
| 1999/2000 | Real Madrid |
| 1998/99 | Manchester United |
| 1997/98 | Real Madrid |
| 1996/97 | Borussia Dortmund |
| 1995/96 | Juventus Turin |
| 1994/95 | Ajax Amsterdam |
| 1993/94 | AC Mailand |
| 1992/93 | Olympique Marseille |
| 1991/92 | FC Barcelona |
| 1990/91 | Roter Stern Belgrad |
| 1989/90 | AC Mailand |
| 1988/89 | AC Mailand |
| 1987/88 | PSV Eindhoven |
| 1986/87 | FC Porto |
| 1985/86 | Steaua Bukarest |
| 1984/85 | Juventus Turin |
| 1983/84 | FC Liverpool |
| 1982/83 | Hamburger SV |
| 1981/82 | Aston Villa |
| 1980/81 | FC Liverpool |
| 1979/80 | Nottingham Forest |
| 1978/79 | Nottingham Forest |
| 1977/78 | FC Liverpool |
| 1976/77 | FC Liverpool |
| 1975/76 | FC Bayern München |
| 1974/75 | FC Bayern München |
| 1973/74 | FC Bayern München |
| 1972/73 | Ajax Amsterdam |
| 1971/72 | Ajax Amsterdam |
| 1970/71 | Ajax Amsterdam |
| 1969/70 | Feyenoord Rotterdam |
| 1968/69 | AC Mailand |
| 1967/68 | Manchester United |
| 1966/67 | Celtic Glasgow |
| 1965/66 | Real Madrid |
| 1964/65 | Inter Mailand |
| 1963/64 | Inter Mailand |
| 1962/63 | AC Mailand |
| 1961/62 | Benfica Lissabon |
| 1960/61 | Benfica Lissabon |
| 1959/60 | Real Madrid |
| 1958/59 | Real Madrid |
| 1957/58 | Real Madrid |
| 1956/57 | Real Madrid |
| 1955/56 | Real Madrid |