Follow
Justin Gaethje Social Buzz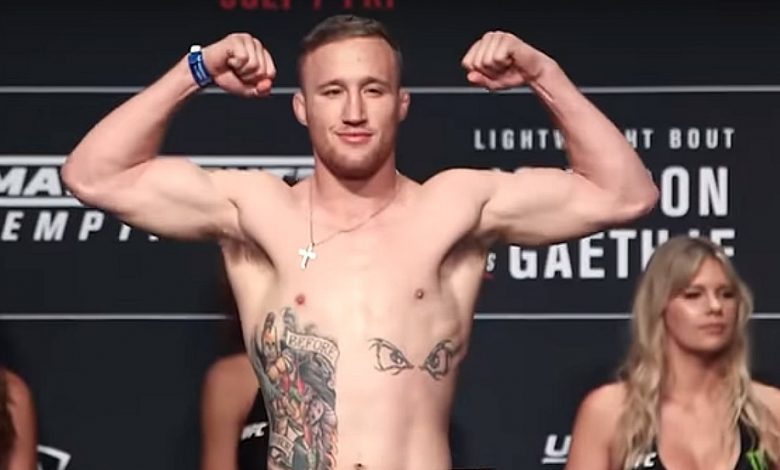 Justin Gaethje is a UFC fighter in the lightweight division. Gaethje joined the UFC in 2017 after defending his lightweight WSOF Championship title five times. He's known for his tough grit in the cage and has the majority of his wins by knockout or technical knockout. His exciting fighting style has earned him multiple Fight of the Night and Performance of the Night awards in the UFC.
Get the latest news on Justin Gaethje by following him on Twitter and Instagram.
Click on the "Social Icon" below to filter all News related to Justin Gaethje's social stream.
AX Social Stream: There is no feed to show or there is a connectivity problem!