Follow
Daniel Cormier Social Buzz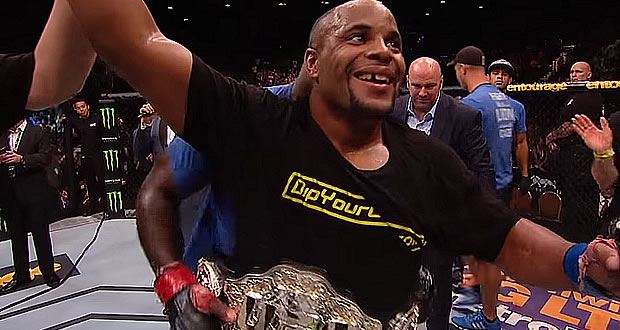 Daniel Cormier is a mixed martial artist who is also a two-time Olympic wrestler, StrikeForce Heavyweight Grand Prix Champion and former UFC Light Heavyweight and Heavyweight Champion.
On his path to becoming an Ultimate Fighting Championship title holder, Cormier faced stiff competition from fighters in the heavyweight division like Frank Mir and Roy Nelson. His drop in weight put him into the light heavyweight division where he fought the likes of Dan Henderson. Jon Jones and Anthony 'Rumble' Johnson. On May 23, 2015 Cormier became the 12th UFC Light Heavyweight Champion by defeating Anthony Johnson.
Get current news and updates on what's next for Daniel Cormier by following him on Social Buzz.
Click on the "Social Icon" below to filter all News related to Daniel Cormier 's timeline.
AX Social Stream: There is no feed data to display!