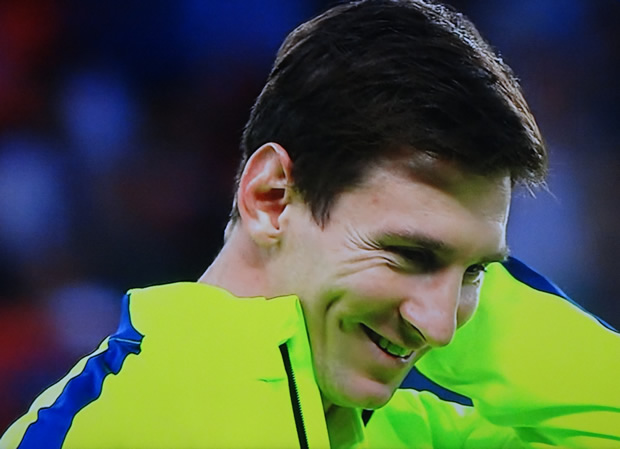 Lionel Messi is known as one of the best goal scorers in the world of football. His technical ability on the pitch makes him one of the hardest players to defend. Diagnosed at a young age with a growth hormone deficiency, Messi never let his size get in the way of his passion for football. He plays forward for FC Barcelona and is captain of the Argentina National Team.
Check out Lionel Messi on Social Buzz and get current updates from him on Facebook and Twitter.
Lionel Messi Fast Facts:
Born: June 24, 1987 in Rosario, Argentina.
Nicknames: Leo, La Pulga, Atomic Flea, La Pulga Atomica, Messidona
Titles: Champions League, La Liga, and Spanish Super Cup, FIFA "World Player of the Year" honor/Ballon d'Or awards, Olympic Gold Medal, FIFA U-20 World Cup.
Messi started playing at the FC Barcelona youth academy when he was 13 years old.
FC Barcelona covered Messi's hormone-deficiency treatments when he joined the youth team.
Messi's height is 5 feet 7 inches.
On May 1st 2005, he became the youngest player to ever score a goal for FC Barcelona.
In 2005, Messi won a FIFA U-20 World Cup title with the Argentina National Team.
Messi was part of the Argentina team that won a gold medal at the 2008 Beijing Olympic Games.
Messi earned four consecutive FIFA "World Player of the Year" honor/Ballon d'Or awards from 2009 – 2012.
Messi is one of the highest paid athletes in the world. He makes $21 million per year base salary with FC Barcelona.
Sources:
http://www.biography.com/people/lionel-messi-555732
http://www.britannica.com/EBchecked/topic/1550939/Lionel-Messi