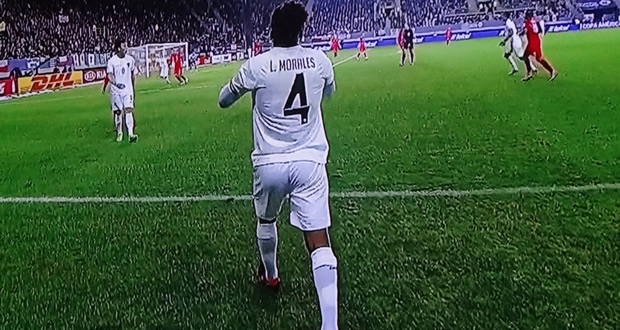 See a complete list of teams that have won the Copa America Football Tournament. Argentina won their 15th Copa America title in 2021 beating Brazil 1-0.
Fast Facts:
The next Copa América will be in 2024.
Copa América (America Cup in English) is formerly known as the South American Football Championship.
The teams that participate in the tournament are from South America with the exception of two teams that are invited usually from the CONCACAF.
Argentina and Uruguay have won 15 Copa America titles each which is the most of any other team.
Copa America Champions:
| | | | | |
| --- | --- | --- | --- | --- |
| Year | Host | Champion | Runners up | Third Place |
| 2021 | Brazil | Argentina | Brazil | Colombia |
| 2019 | Brazil | Brazil | Peru | Argentina |
| 2016 | United States | Chile | Argentina | Colombia |
| 2015 | Chile | Chile | Argentina | Peru |
| 2011 |  Argentina | Uruguay | Paraguay | Peru |
| 2007 |  Venezuela | Brazil | Argentina | Mexico |
| 2004 |  Peru | Brazil | Argentina | Uruguay |
| 2001 |  Colombia | Colombia | Mexico | Honduras |
| 1999 |  Paraguay | Brazil | Uruguay | Mexico |
| 1997 |  Bolivia | Brazil | Bolivia | Mexico |
| 1995 |  Uruguay | Uruguay | Brazil | Colombia |
| 1993 |  Ecuador | Argentina | Mexico | Colombia |
| 1991 |  Chile | Argentina | Brazil | Chile |
| 1989 |  Brazil | Brazil | Uruguay | Argentina |
| 1987 |  Argentina | Uruguay | Chile | Colombia |
| 1983 | No set host | Uruguay | Brazil | Peru |
| 1979 | No set host | Paraguay | Chile |  Brazil |
| 1975 | No set host | Peru | Colombia |  Brazil |
| 1967 |  Uruguay | Uruguay | Argentina | Chile |
| 1963 |  Bolivia | Bolivia | Paraguay | Argentina |
| 1959 |  Ecuador | Uruguay | Argentina | Brazil |
| 1959 |  Argentina | Argentina | Brazil | Paraguay |
| 1957 |  Peru | Argentina | Brazil | Uruguay |
| 1956 |  Uruguay | Uruguay | Chile | Argentina |
| 1955 |  Chile | Argentina | Chile | Peru |
| 1953 |  Peru | Paraguay | Brazil | Uruguay |
| 1949 |  Brazil | Brazil | Paraguay | Peru |
| 1947 |  Ecuador | Argentina | Paraguay | Uruguay |
| 1946 |  Argentina | Argentina | Brazil | Paraguay |
| 1945 |  Chile | Argentina | Brazil | Chile |
| 1942 |  Uruguay | Uruguay | Argentina | Brazil |
| 1941 |  Chile | Argentina | Uruguay | Chile |
| 1939 |  Peru | Peru | Uruguay | Paraguay |
| 1937 |  Argentina | Argentina | Brazil | Uruguay |
| 1935 |  Peru | Uruguay | Argentina | Peru |
| 1929 |  Argentina | Argentina | Paraguay | Uruguay |
| 1927 |  Peru | Argentina | Uruguay | Peru |
| 1926 |  Chile | Uruguay | Argentina | Chile |
| 1925 |  Argentina | Argentina | Brazil | Paraguay |
| 1924 |  Uruguay | Uruguay | Argentina | Paraguay |
| 1923 |  Uruguay | Uruguay | Argentina | Paraguay |
| 1922 |  Brazil | Brazil | Paraguay | Uruguay |
| 1921 |  Argentina | Argentina | Brazil | Uruguay |
| 1920 |  Chile | Uruguay | Argentina | Brazil |
| 1919 |  Brazil | Brazil | Uruguay | Argentina |
| 1917 |  Uruguay | Uruguay | Argentina | Brazil |
| 1916 |  Argentina | Uruguay | Argentina | Brazil |