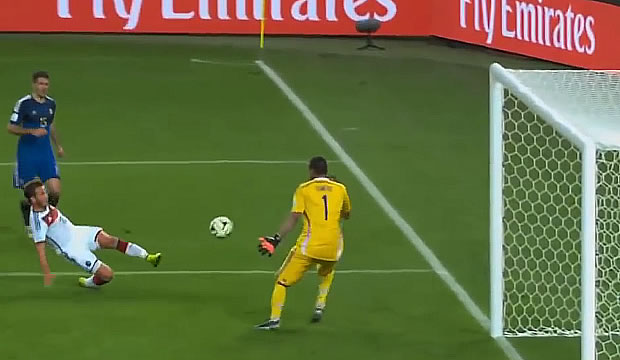 See a complete list of FIFA World Cup Champions. Argentina is the 2022 World Cup Soccer Champions. Argentina beat France 4-2 in penalty kicks after a 3-3 draw at the end of extra time. This was the 3rd time Argentina has won the World Cup title.
Fast Facts:
The FIFA World Cup is an international association football competition established in 1930.
The World Cup tournament has taken place every four years, except in 1942 and 1946, when the competition was canceled due to World War II.
The United States, Canada, and Mexico will host the 2026 World Cup.
FIFA World Cup Champions:
Year
Winners
Final
Runner-Up
Country
2022
Argentina
4-2 (pen.)
3-3 (a.e.t)
France
Qatar
2018
France
4–2
Croatia
Russia
2014
Germany
1–0
Argentina
Brazil
2010
Spain
1–0
Netherlands
South Africa
2006
Italy
5-3 (pen)
1–1 (a.e.t)
France
Germany
2002
Brazil
2–0
Germany
Japan
1998
France
3–0
Brazil
France
1994
Brazil
3–2 (pen)
0-0 (a.e.t)
Italy
United States
1990
West Germany
1–0
Argentina
Italy
1986
Argentina
3–2
West Germany
Mexico
1982
Italy
3–1
West Germany
Spain
1978
Argentina
3–1
Netherlands
Argentina
1974
West Germany
2–1
Netherlands
West Germany
1970
Brazil
4–1
Italy
Mexico
1966
England
4–2
West Germany
England
1962
Brazil
3–1
Czechoslovakia
Chile
1958
Brazil
5–2
Sweden
Sweden
1954
West Germany
3–2
Hungary
Switzerland
1950
Uruguay
2–1
Brazil
Brazil
1938
Italy
4–2
Hungary
France
1934
Italy
2–1
Czechoslovakia
Italy
1930
Uruguay
4–2
Argentina
Uruguay