ITF
ITF Women's and Men's World Champions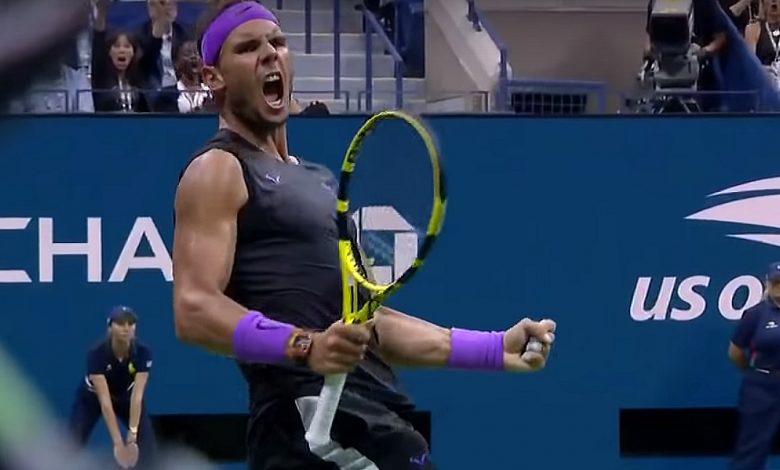 See a complete list of ITF Women's and Men's World Champions. The 2019 ITF Champions are Ashleigh Barty of Australia and Rafael Nadal of Spain.
Fast Facts:
Pete Sampras (USA) and Serena Williams (USA) hold the most ITF titles for the men's and women's divisions.
The first woman to win the ITF World Championships was Chris Evert in 1978.
Novak Djokovic is one of only four men to be named World Champion five or more times, alongside Ivan Lendl, Pete Sampras and Roger Federer.
Since 1978, the International Tennis Federation (ITF) has designated a "World Champion" each year based on performances throughout the year, including Grand Slam tournaments, the ATP World Tour Finals, the Davis Cup, and weekly tour events.
Men's and Women's ITF World Champions:
| | | |
| --- | --- | --- |
| Year | Men's Champion | Women's Champion |
| 2019 | Rafael Nadal (4) | Ashleigh Barty |
| 2018 | Novak Djokovic (6) | Simona Halep |
| 2017 | Rafael Nadal (3) | Garbiñe Muguruza |
| 2016 | Andy Murray | Angelique Kerber |
| 2015 | Novak Djokovic (5) | Serena Williams (6) |
| 2014 | Novak Djokovic (4) | Serena Williams (5) |
| 2013 | Novak Djokovic (3) | Serena Williams (4) |
| 2012 | Novak Djokovic (2) | Serena Williams (3) |
| 2011 | Novak Djokovic | Petra Kvitová |
| 2010 | Rafael Nadal (2) | Caroline Wozniacki |
| 2009 | Roger Federer (5) | Serena Williams (2) |
| 2008 | Rafael Nadal | Jelena Janković |
| 2007 | Roger Federer (4) | Justine Henin (3) |
| 2006 | Roger Federer (3) | Justine Henin (2) |
| 2005 | Roger Federer (2) | Kim Clijsters |
| 2004 | Roger Federer | Anastasia Myskina |
| 2003 | Andy Roddick | Justine Henin |
| 2002 | Lleyton Hewitt (2) | Serena Williams |
| 2001 | Lleyton Hewitt | Jennifer Capriati |
| 2000 | Gustavo Kuerten | Martina Hingis (3) |
| 1999 | Andre Agassi | Martina Hingis (2) |
| 1998 | Pete Sampras (6) | Lindsay Davenport |
| 1997 | Pete Sampras (5) | Martina Hingis |
| 1996 | Pete Sampras (4) | Steffi Graf (7) |
| 1995 | Pete Sampras (3) | Steffi Graf (6) |
| 1994 | Pete Sampras (2) | Arantxa Sánchez Vicario |
| 1993 | Pete Sampras | Steffi Graf (5) |
| 1992 | Jim Courier | Monica Seles (2) |
| 1991 | Stefan Edberg | Monica Seles |
| 1990 | Ivan Lendl (4) | Steffi Graf (4) |
| 1989 | Boris Becker | Steffi Graf (3) |
| 1988 | Mats Wilander | Steffi Graf (2) |
| 1987 | Ivan Lendl (3) | Steffi Graf |
| 1986 | Ivan Lendl (2) | Martina Navratilova (6) |
| 1985 | Ivan Lendl | Martina Navratilova (5) |
| 1984 | John McEnroe (3) | Martina Navratilova (4) |
| 1983 | John McEnroe (2) | Martina Navratilova (3) |
| 1982 | Jimmy Connors | Martina Navratilova (2) |
| 1981 | John McEnroe | Chris Evert (3) |
| 1980 | Björn Borg (3) | Chris Evert (2) |
| 1979 | Björn Borg (2) | Martina Navratilova |
| 1978 | Björn Borg | Chris Evert |