Juniors
IIHF World U20 Mens Champions – Junior Hockey Champions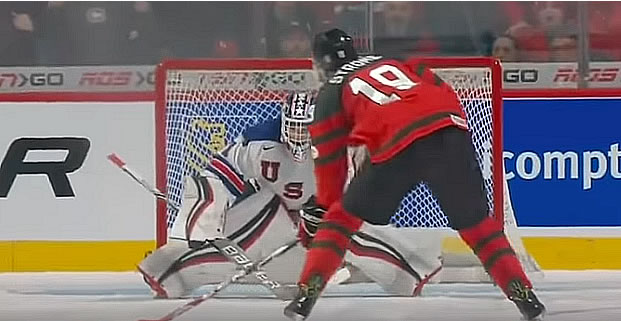 See a complete list of IIHF World U20 Men's Champions. The 2023 Junior Hockey World Champions is Canada. They beat the Czech Republic 3-2 in overtime in the gold medal game to earn their 20th championship title. The United States beat Sweden 8-7 in the bronze medal game.
Fast Facts:
The 2024 World Juniors Hockey tournament will take place in Gothenburg, Sweden December 26, 2023 – January 5, 2024.
The Canadian's are the most successful team at the IIHF World Junior Hockey Championships with 20 Gold medals under their belt.
The IIHF World U20 Hockey Championships, commonly referred to as the World Junior Ice Hockey Championships takes place every year usually starting in the month of December.
IIHF World U20 Hockey Champions:
| | | | | |
| --- | --- | --- | --- | --- |
| Year | Gold | Silver | Bronze | Host Country |
| 2023 | Canada | Czech Republic | United States | Canada |
| 2022 | Canada | Findland | Sweden | Canada |
| 2021 | United States | Canada | Finland | Canada |
| 2020 | Canada | Russia | Sweden | Findland |
| 2019 | Finland | United States | Russia | Canada |
| 2018 | Canada | Sweden | United States | United States |
| 2017 | United States | Canada | Russia | Canada |
| 2016 | Finland | Russia | USA | Sweden |
| 2015 | Canada | Russia | Slovakia | Canada |
| 2014 | Finland | Sweden | Russia | Sweden |
| 2013 | USA | Sweden | Russia | Russia |
| 2012 | Sweden | Russia | Canada | Calgary/Edmonton |
| 2011 | Russia | Canada | United States | Buffalo/Niagara |
| 2010 | USA | Canada | Sweden | Saskatoon/Regina |
| 2009 | Canada | Sweden | Russia | Ottawa |
| 2008 | Canada | Sweden | Russia | Pardubice/Liberec |
| 2007 | Canada | Russia | USA | Leksand/Mora |
| 2006 | Canada | Russia | Finland | Vancouver/Kelowna/Kamloops |
| 2005 | Canada | Russia | Czech Republic | Grand Forks/Thief River Falls |
| 2004 | USA | Canada | Finland | Helsinki/Hameenlinna |
| 2003 | Russia | Canada | Finland | Halifax/Sydney |
| 2002 | Russia | Canada | Finland | Pardubice/Hradec Kralove |
| 2001 | Czech Republic | Finland | Canada | Moscow/Podolsk |
| 2000 | Czech Republic | Russia | Canada | Skelleftea/Umea |
| 1999 | Russia | Canada | Slovakia | Winnipeg |
| 1998 | Finland | Russia | Switzerland | Helsinki/Hameenlinna |
| 1997 | Canada | USA | Russia | Geneva/Morges |
| 1996 | Canada | Sweden | Russia | Boston |
| 1995 | Canada | Russia | Sweden | Alberta |
| 1994 | Canada | Sweden | Russia | Ostrava/Frydek.Mistek |
| 1993 | Canada | Sweden | Czechoslovakia | Gavle |
| 1992 | Soviet Union | Sweden | USA | Fussen/Kaufbeuren |
| 1991 | Canada | Soviet Union | Czechoslovakia | Saskatoon |
| 1990 | Canada | Soviet Union | Czechoslovakia | Helsinki/Turku |
| 1989 | Soviet Union | Sweden | Czechoslovakia | Anchorage |
| 1988 | Canada | Soviet Union | Finland | Moscow |
| 1987 | Finland | Czechoslovakia | Sweden | Piestany |
| 1986 | Soviet Union | Canada | USA | Hamilton |
| 1985 | Canada | Czechoslovakia | Soviet Union | Helsinki/Turku |
| 1984 | Soviet Union | Finland | Czechoslovakia | Norrkoping/Nykoping |
| 1983 | Soviet Union | Czechoslovakia | Canada | Leningrad |
| 1982 | Canada | Czechoslovakia | Finland | Minnesota |
| 1981 | Sweden | Finland | Soviet Union | Fussen |
| 1980 | Soviet Union | Finland | Sweden | Helsinki |
| 1979 | Soviet Union | Czechoslovakia | Sweden | Karlstad |
| 1978 | Soviet Union | Sweden | Canada | Montreal |
| 1977 | Soviet Union | Canada | Czechoslovakia | B. Bystrica/Zvolen |