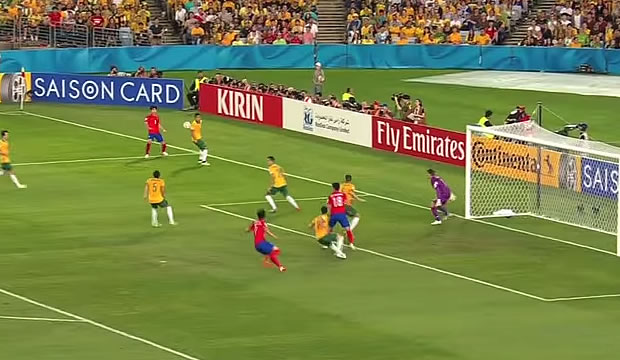 See a complete list of AFC Asian Cup Champions. Qatar defeated Japan 3- 1 to win the 2019 AFC Asian Cup. Some of the most successful clubs that have won the title include Japan with four wins and Saudi Arabia with three.
Fast Facts:
The next AFC Asian Cup will be played in 2023 in China.
Asian Football Confederation (AFC).
Australia joined the Asian confederation in 2007 and was host to the 2015 cup finals.
The winning team of the AFC Asian Cup becomes the champion of Asia and automatically qualifies for the FIFA Confederations Cup.
East region countries: China, Hong Kong, DPR Korea, Korea Republic, Guam, Japan, Chinese Taipei, Macau, Mongolia.
West region countries: Iraq, Bahrain, Jordan, Kuwait, Lebanon, Oman, Palestine, Qatar, Saudi Arabia, Syria, UAE, Yemen.
South and Central zone countries: Afghanistan, Bangladesh, Bhutan, India, Maldives, Nepal, Pakistan, Sri Lanka, Iran, Kyrgyzstan, Tajikistan, Turkmenistan, Uzbekistan.
ASEAN zone countries: Australia, Brunei, Cambodia, Timor-Leste, Indonesia, Laos, Malaysia, Myanmar, The Philippines, Singapore, Thailand, Vietnam.
AFC Asian Cup Champions:
Year
Host
Winner
Runner-up
2019
United Arab Emirates
Qatar
Japan
2015
Australia
Australia
South Korea
2011
Qatar
Japan
Australia
2007
Indonesia,
Malaysia,
Thailand,
Vietnam
Iraq
Saudi Arabia
2004
China
Japan
China PR
2000
Lebanon
Japan
Saudi Arabia
1996
UAE
Saudi Arabia
United Arab Emirates
1992
Japan
Japan
Saudi Arabia
1988
Qatar
Saudi Arabia
South Korea
1984
Singapore
Saudi Arabia
China PR
1980
Kuwait
Kuwait
South Korea
1976
Iran
Iran
Kuwait
1972
Thailand
Iran
South Korea
1968
Iran
Iran
Burma
1964
Israel
Israel
India
1960
South Korea
South Korea
Israel
1956
Hong Kong
South Korea
Israel