In The News
Tennis world reacts to Roger Federer winning 18th Grand Slam title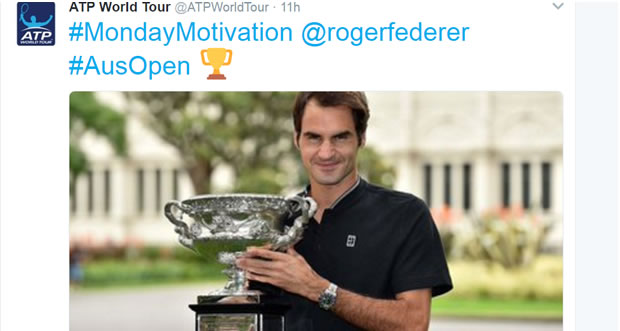 Roger Federer is the 2017 Australian Open singles champion. With this win in the first Grand Slam of the 2017 season, Federer is poised to make a great impact on the WTA Tour this year.
Federer beat Rafael Nadal in a grueling 5 set match 6-4, 3-6, 6-1, 3-6, 6-3, to earn his 18th Grand Slam title.
This win for the 35-year old was his first major title since his 2012 Wimbledon victory and his first in the Australian Open since 2010.
Tennis Twitter took in his championship win with a flurry of tweets.
The likes of Angelique Kerber, Lindsey Vonn, Boris Becker and a host of current professionals took to Twitter to congratulate Roger on his achievement.
The morning after is a walk in the park for Roger Federer. #AusOpen pic.twitter.com/N7Lm00ajag

— #AusOpen (@AustralianOpen) January 30, 2017
SO happy that #Fed is back!!! #18 @rogerfederer #inspiring 🏆🎾

— lindsey vonn (@lindseyvonn) January 29, 2017
2 #goats …@rogerfederer @RafaelNadal …we salute you…#Melbourne pic.twitter.com/SiHVlvRuIs

— Boris Becker (@TheBorisBecker) January 29, 2017
Congrats to my friend @rogerfederer ! So happy for you #goat #tennis #tbt pic.twitter.com/aBGStmDisO

— Tony Parker (@tonyparker) January 30, 2017
Roger, the CHAMPION 🙌🏻 Well deserved! I'm so happy for you. Congrats to this epic win 🏆@rogerfederer

— Angelique Kerber (@AngeliqueKerber) January 29, 2017
How lucky am I? Congratulations @rogerfederer on #18…Welcome to the club!🎉👏👍@Martina pic.twitter.com/qF28nR4c9n

— Chris Evert (@ChrissieEvert) January 29, 2017