IIHF
2015 Ice Hockey World Championships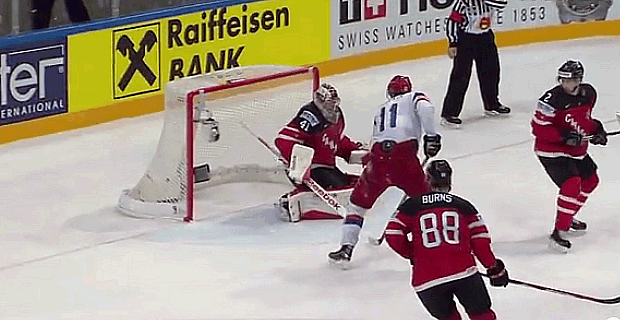 The 2015 IIHF Ice Hockey World Championships took place in Prague and Ostrava, Czech Republic, May 1–17, 2015. This was the 79th event of the International Ice Hockey Federation (IIHF) tournament.
The IIHF gold medal game was played in Prague by Canada and Russia. The Canadian team beat Russia 6-1, which earned them their 25th championship title and put them in first place in the 2015 IIHF Men's World Ranking. After the loss, Russia stayed on the ice for the medal ceremony and individual award announcements, but left before the Canadian anthem was played.
The United States and Czech Republic played in the bronze medal game, with team USA winning 3–0.
Jaromír Jágr of the Czech Republic was awarded MVP of the 2015 IIHF World Ice Hockey Championships. He then announced his retirement from international competition.
The Canadian captain Sidney Crosby became a member of the Triple Gold Club, by winning a gold at the World Championships, Olympic Games and Stanley Cup.