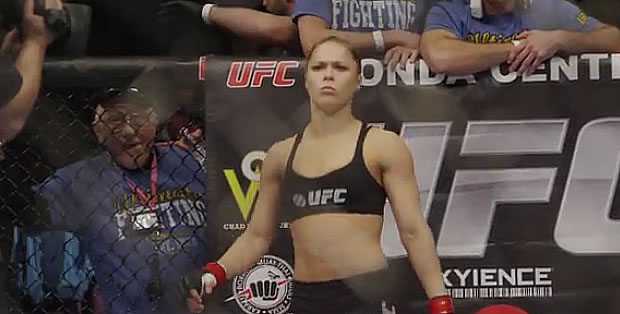 Ronda Rousey is the #1 pound-for-pound female mixed martial arts fighter in the world. At the persuasion of her mother AnnMaria De Mars, Rousey became a judoka at a young age. This eventually led to her competing in the 2008 Beijing Olympics, where she became the first American women to earn an Olympic medal in Judo.
Rousey's judo background is well utilized in her MMA fights as she often sets up her opponents with a judo hip throw, followed by punches to the face or her notably popular armbar submission. All of these techniques are part of Rowdy Ronda's arsenal of moves that have helped her defeat every opponent she has ever fought.
Ronda Rousey is one of the most, if not the most popular fighter in the Ultimate Fighting Championship. She's the first UFC women's bantamweight champion and is currently undefeated in all of her 11 professional MMA fights. Nine of her fights have been won by armbar submission and her last three, lasted a total of 96 seconds. It's not hard to see why Business Insider rated her as one of the most dominant athletes alive.
Rousey has come a long way and sure proved UFC president Dana White wrong when he said there would 'never' be women fighters in the UFC.
Bringing women's MMA to the forefront of the sport and making any UFC pay-per-view event a must order is not the only thing Rousey is known for. She's also a model, celebrity endorser and actor who has appeared in feature films Expendables 3 and Fast and Furious 7.
Ronda Rousey has changed the way many people look at MMA and with her drive to be the best and skill set, there's not much that can stop her.
Check out UFC bantamweight champion Rowdy Ronda Rousey in action while she tosses, punches and submits her opponents.
Rounda Rousey vs Meisha Tate – UFC 168 – Weidman vs. Silva 2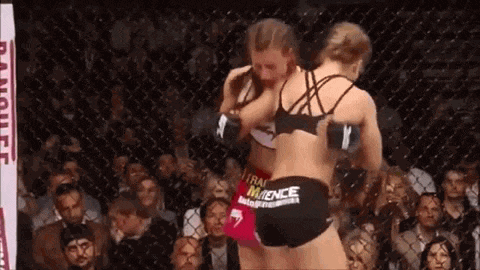 Armbar submission of Miesha tate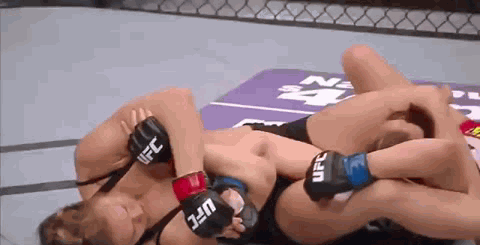 Ronda Rousey vs Alexis Davis – UFC 175 – Weidman vs. Machida