MLS
Major League Soccer Champions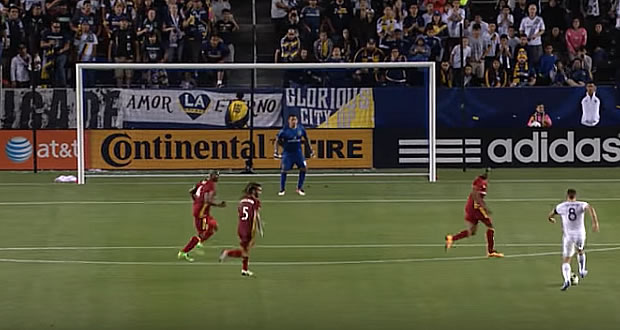 See a complete list of Major League Soccer Champions. The 2019 MLS Cup Champions is the Seattle Sounders FC. This was their second championship title.
Fast Facts:
Major League Soccer (MLS) is the highest level of professional soccer in the United States and Canada.
The MLS regular season runs from March to October and concludes with the MLS Cup championship finals.
MLS Champions
| | | |
| --- | --- | --- |
| Year | Winner | Runner Up |
| 2019 | Seattle Sounders FC | Toronto FC |
| 2018 | Atlanta United FC | Portland Timbers |
| 2017 | Toronto FC | Seattle Sounders FC |
| 2016 | Seattle Sounders | Toronto FC |
| 2015 | Portland Timbers | Columbus Crew SC |
| 2014 | Los Angeles Galaxy | New England Revolution |
| 2013 | Sporting Kansas City | Real Salt Lake |
| 2012 | Los Angeles Galaxy | Houston Dynamo |
| 2011 | Los Angeles Galaxy | Houston Dynamo |
| 2010 | Colorado Rapids | FC Dallas |
| 2009 | Real Salt Lake | Los Angeles Galaxy |
| 2008 | Columbus Crew | New York Red Bulls |
| 2007 | Houston Dynamo | New England Revolution |
| 2006 | Houston Dynamo | New England Revolution |
| 2005 | Los Angeles Galaxy | New England Revolution |
| 2004 | D.C. United | Kansas City Wizards |
| 2003 | San Jose Earthquakes | Chicago Fire |
| 2002 | Los Angeles Galaxy | New England Revolution |
| 2001 | San Jose Earthquakes | Los Angeles Galaxy |
| 2000 | Kansas City Wizards | Chicago Fire |
| 1999 | D.C. United | Los Angeles Galaxy |
| 1998 | Chicago Fire | D.C. United |
| 1997 | D.C. United | Colorado Rapids |
| 1996 | D.C. United | Los Angeles Galaxy |