Follow
Urijah Faber Social Buzz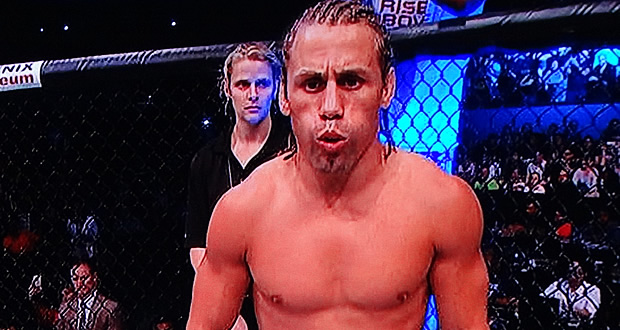 Urijah Faber is one of the pioneer's in the sport of MMA. He's been training in mixed martial arts since 2003 and is a former WEC Featherweight Champion. "The California Kid" as he is popularly known currently fights in the bantamweight division of the UFC. Faber has fought some of the toughest fighters in the cage that include Frankie Edgar, Jose Aldo, Renan Barao, Dominick Cruz and Jens Pulver.
Faber is a leader in the gym and also has his feet firmly planted in business. He's a founder of Team Alpha Male which trains some of the top fighters in the UFC and he also co-own's the High Performance Athletic Gear & Apparel brand Torque.
Find out what's next for Urijah Faber by following him on Twitter, Instagram and Facebook.
Click on the "Social Icon" below to filter all News related to Urijah Faber's social stream.
AX Social Stream: There is no feed data to display!