Follow
Tyron Woodley Social Buzz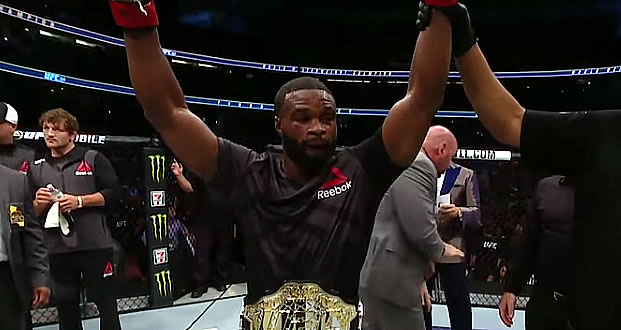 Tyron Woodley made his UFC debut in 2013 and is known for his speed and explosiveness in the octagon. On July 30, 2016 "The Chosen One" Woodley beat then champion Robbie Lawler to became the new UFC Welterweight Champion.
Get the latest news on Tyron Woodley by following him on Twitter, Facebook and Instagram.
Click on the "Social Icon" below to filter all News related to Tyron Woodley's social stream.