Follow
Michael Bisping Social Buzz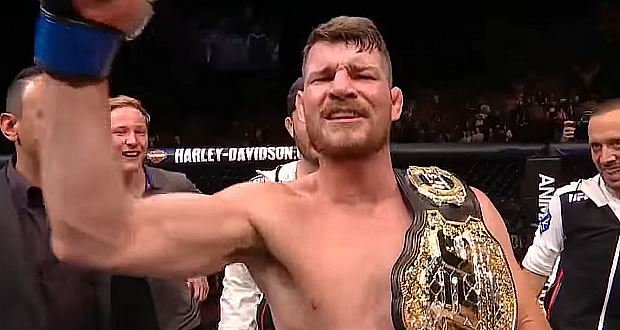 Michael Bisping is the first British fighter to hold a UFC Championship title. Bisping was The Ultimate Fighter 3 Light Heavyweight Tournament winner in 2006 and since that time, went on to become the UFC Middleweight Champion eventually losing his title to George St. Pierre at UFC217.
Click on the "Social Icon" below to filter all News related to Michael Bisping 's timeline.
AX Social Stream: There is no feed data to display!