Follow
Luke Rockhold Social Buzz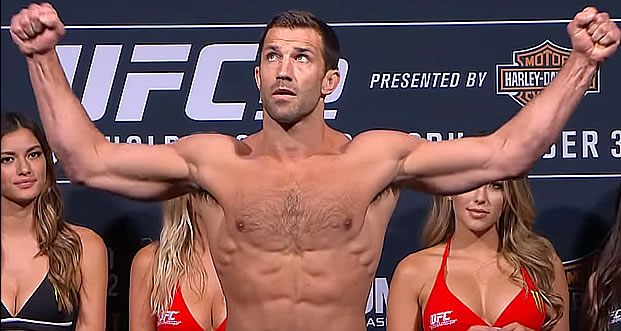 Mixed Martial Artist Luke Rockhold is a middleweight in the Ultimate Fighting Championship. Rockhold hones his skills at American Kickboxing Academy where he trains with the likes of former UFC Heavyweight Champion Cain Velasquez and former UFC Light Heavyweight Champion Daniel Cormier.
When Rockhold gets in the cage, his goal is to end the fight quickly as is evident in his ten first-round finishes.
Get the latest news on Luke Rockhold by following him on Facebook, Twitter and Instagram.
Click on the "Social Icon" below to filter all News related to Luke Rockhold's stream.
AX Social Stream: There is no feed data to display!