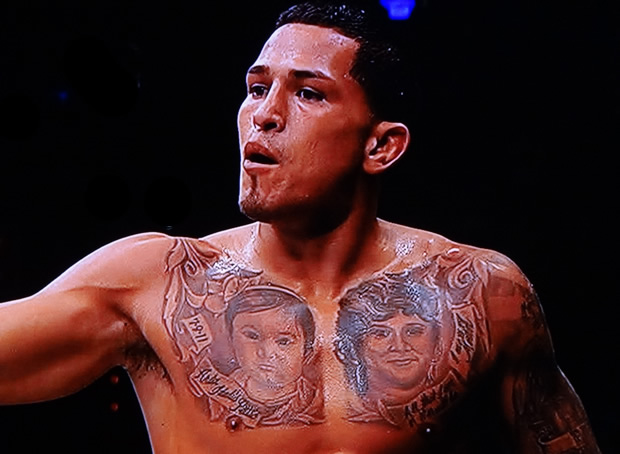 Anthony Pettis is the former UFC Lightweight Champion. His flashy style and need to make the audience go crazy makes him a real fan favorite to many. His nickname "Showtime" is well deserved as he is known as one of the most athletic kickers to ever fight on the MMA stage.
Check out Anthony Pettis on Social Buzz and get current updates from him on Facebook and Twitter.
Anthony Pettis Fast Facts:
Born: January 27, 1987 in in Milwaukee, Wisconsin.
Nicknames: Showtime
Championship titles: Former UFC Lightweight Champion, WEC Lightweight Champion, 3rd degree black belt in Taekwondo.
Began training Taekwondo at the age of 5 under Master Larry Struck.
Holds a 3rd degree black belt in Taekwondo.
Made his professional MMA debut on January 27, 2007 at GFS (Gladiator Fighting Series) 31.
Is the final WEC Lightweight Champion.
Made his UFC debut on June 4, 2011.
First UFC fighter featured on the cover of a Wheaties box.
His younger brother Sergio Pettis has fought on some of the same fight cards in the UFC.
Owns Showtime Sports Bar in Milwaukee with his coach Duke Roufus.
Sources:
http://anthonypettis.com/
http://www.ufc.com/fighter/Anthony-Pettis
http://martialarts.about.com/od/mmabiosiq/p/Biography-And-Profile-Of-Anthony-Pettis.htm