Rubgy
USA Sevens Champions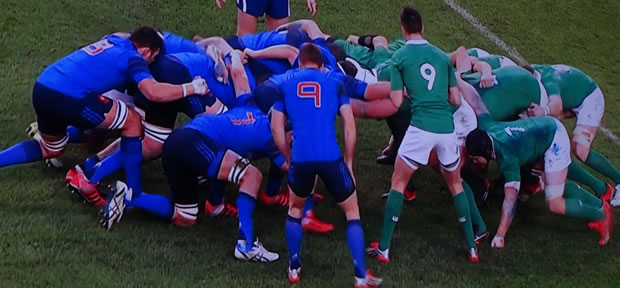 See a complete list of USA Sevens Champions. The 2019 USA Sevens Rugby Champions is The United States. This was their second championship title.

Fast Facts:
The USA Sevens is the largest rugby tournament in North America.
16 teams from countries that include all continents take part in the competition.
The top two teams play for the Cup final while the third and fourth place teams play for the plate.
USA Sevens Champions
| | | | | | | | |
| --- | --- | --- | --- | --- | --- | --- | --- |
| Date | Location | Champions | Score | Runner-up | Plate Winner | Score | Runner-up |
| 2019 | Las Vegas | United States | 27–0 | Samoa | New Zealand | 26–19 | Argentina |
| 2018 | Las Vegas | United States | 28-0 | Argentina | Fiji | 26–22 | South Africa |
| 2017 | Las Vegas | South Africa | 19–12 | Fiji | United States | 19–15 | New Zealand |
| 2016 | Las Vegas | Fiji | 21–15 | Australia | New Zealand | 27–27 | Japan |
| 2015 | Las Vegas | Fiji | 35–19 | New Zealand | South Africa | 31–0 | United States |
| 2014 | Las Vegas | South Africa | 14-7 | New Zealand | England | 26–24 | Australia |
| 2013 | Las Vegas | South Africa | 40–21 | New Zealand | Canada | 22–5 | Scotland |
| 2012 | Las Vegas | Samoa | 26–19 | New Zealand | Kenya | 21–7 | Argentina |
| 2011 | Las Vegas | South Africa | 24–14 | Fiji | Samoa | 26–17 | Kenya |
| 2010 | Las Vegas | Samoa | 33–12 | New Zealand | South Africa | 12–7 | Fiji |
| 2009 | San Diego | Argentina | 19–14 | England | New Zealand | 22–7 | Kenya |
| 2008 | San Diego | New Zealand | 27–12 | South Africa | Fiji | Fiji | Argentina |
| 2007 | San Diego | Fiji | 38–24 | Samoa | South Africa | 28–19 | Scotland |
| 2006 | Los Angeles | England | 38–5 | Fiji | Argentina | 21–5 | France |
| 2005 | Los Angeles | New Zealand | 34–5 | Argentina | Fiji | 24–21 | Samoa |
| 2004 | Los Angeles | Argentina | 21–12 | New Zealand | England | 55–0 | Canada |