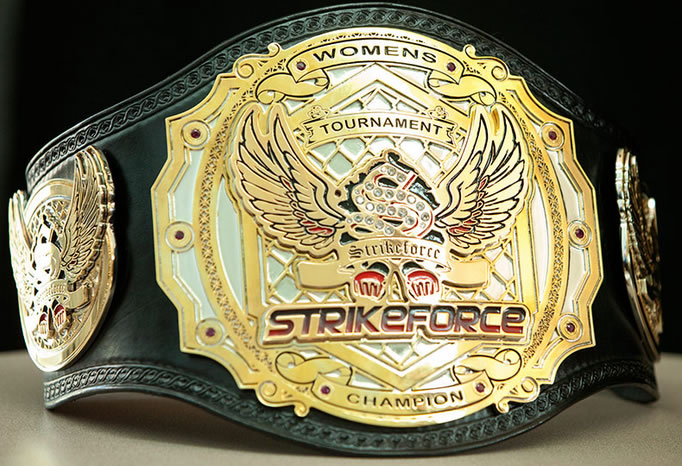 See a complete list of Strikeforce Champions. Strikrforce has had many notable fighters on it's roster that include, Fedor Emelianenko, Dan Henderson, Nick Diaz, Bobby Lashley and KJ Noons.
Fast Facts:
Strikeforce is a U.S.based mixed martial arts (MMA) and kickboxing organization that is owned by Zuffa, LLC which is the parent company of the Ultimate Fighting Championship (UFC).
With their primary focus on kickboxing, Strikeforce became involved with the MMA in 2006. Headed by CEO Scott Coker.
Strikeforce Champions:
| | | | |
| --- | --- | --- | --- |
| Fighter | Weight Class | Weight | Country |
| Daniel Cormier | Heavyweight | 265 lb (120 kg) | USA |
| Dan Henderson | Light Heavyweight | 205 lb (93 kg) | USA |
| Luke Rockhold | Middleweight | 185 lb (84 kg) | USA |
| Tarec Saffiedine | Welterweight | 170 lb (77 kg) | USA |
| Gilbert Melendez | Lightweight | 155 lb ( 70 kg ) | USA |
| Ronda Rousey | Bantamweight | 135 lb ( 61 kg ) | USA |
| Cristiane Santos | Featherweight | 145 lb ( 66 kg ) | Brazil |