In The News
EA Sports FIFA 16 Will Include Women's Teams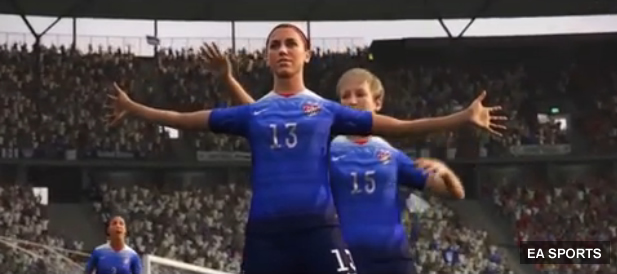 In the newest edition due for release in September 2015, EA Sports FIFA will include Women's National Teams for the first time. The award-winning video game will feature these twelve international teams; Germany, USA, France, Sweden, England, Brazil, Canada, Australia, Spain, China, Italy and Mexico.
EA Sports FIFA 16 will be available on PC, Xbox One, Xbox 360, PlayStation 4 & PlayStation 3. The popular video game will surely raise excitement in the soccer community since the Women's FIFA World Cup is about to start.
Get the latest updates and news on EA Sports FIFA by following them on Facebook, Instagram and Twitter.
Click on the "Social Icon" below to filter News related to EA Sports FIFA.
[dc_social_wall id="2546″ cols="2″]