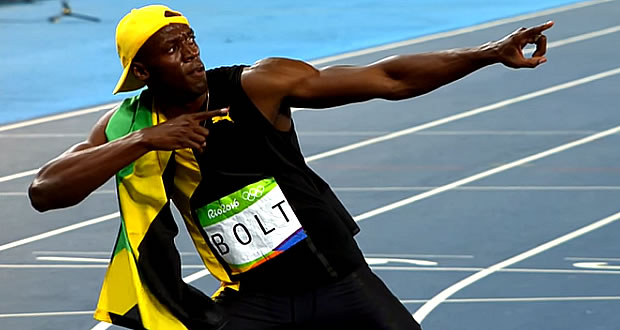 Usain Bolt sprinted his way into the record books when he became the first man in Olympic history to win the 100m, 200m and 4Γ—100 metre relay in world record time. Dubbed the World's Fastest man, Usain "Lightning" Bolt is an 8 times world champion, 9 times Olympic Champion and triple world record holder.
The running pride of Jamaica is not only a world class sprinter but a businessman who own's a clothing line in conjunction with Puma and a restaurant in Kingston Jamaica aptly called,β€˜Tracks & Records'.
Get the latest news on Usain Bolt in record time by following him on Social Buzz.