Follow
Anthony 'Rumble' Johnson Social Buzz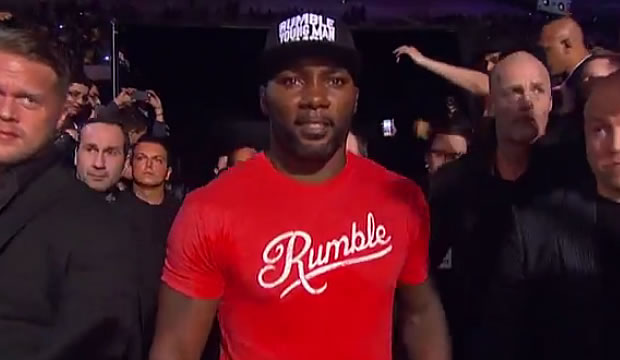 Anthony Johnson is a mixed martial arts fighter who combines speed and power to defeat his opponents. "Rumble" as he is known in the fight world earned his first shot at the UFC light heavyweight title after winning by TKO in the first round against Swedish MMA fighter Alexander Gustafsson. His run for the title and nine-fight win streak was ended by the newly crowned UFC Light Heavyweight Champion Daniel Cormier.
Get current news and updates on Anthony 'Rumble' Johnson as he continues to pursue an Ultimate Fighting Championship title by following him on Social Buzz.
Click on the "Social Icon" below to filter all News related to Anthony Johnson's timeline.