Follow
Amanda Nunes Social Buzz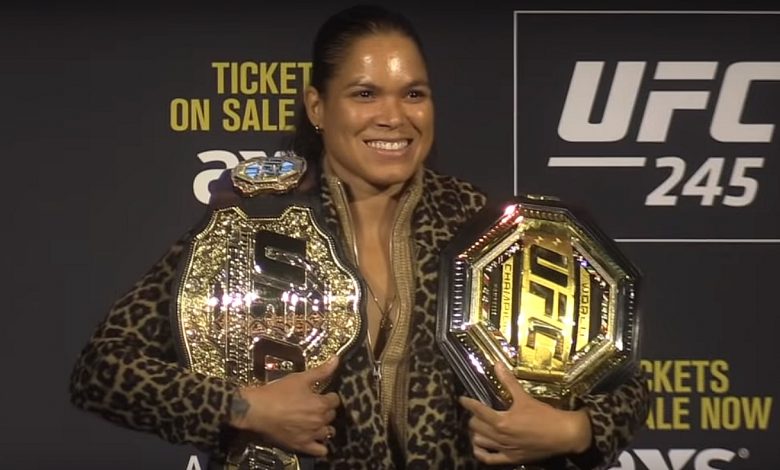 Brazilian MMA Fighter Amanda "The Lioness" Nunes is the first women's UFC fighter to hold two championship title belts at the same time. Nunes won the Bantamweight title when she took on Ronda Rousey at UFC 207 in 2016 and 2 years later at UFC232, beat Cris Cyborg in 51 seconds of the first round to become the Featherweight Champion. Nunes is the reigning Champion of the women's Bantamweight and Featherweight divisions.
Find out more about what Amanda Nunes is up to by following him on social media.
Click on the "Social Icon" below to filter all News related to her timeline.
AX Social Stream: There is no feed data to display!