Follow
Alexander Gustafsson Social Buzz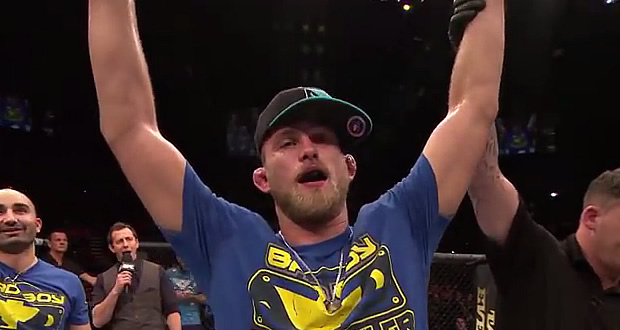 Swedish MMA fighter Alexander 'The Mauler' Gustafsson, competed in the UFC Light Heavyweight division. The Mauler made his first run at the championship title belt at UFC 185 where he faced then-champion Jon Jones. The fight went five rounds and eventually ended up in the hands of the judges that gave the unanimous decision win to Jones. The loss ended his 6 fight win streak, but it quickly turned Gustafsson into a fan favorite.
Gustafsson has fought and beat some of the top MMA Light Heavyweight fighters that include Glover Teixeira, Jan Błachowicz and Maurício Rua.
Follow Alexander Gustafsson on Social Buzz where you can view his Twitter, Facebook and Instagram stream.
Click on the "Social Icon" below to filter all News related to Alexander Gustafsson's timeline.
AX Social Stream: There is no feed data to display!