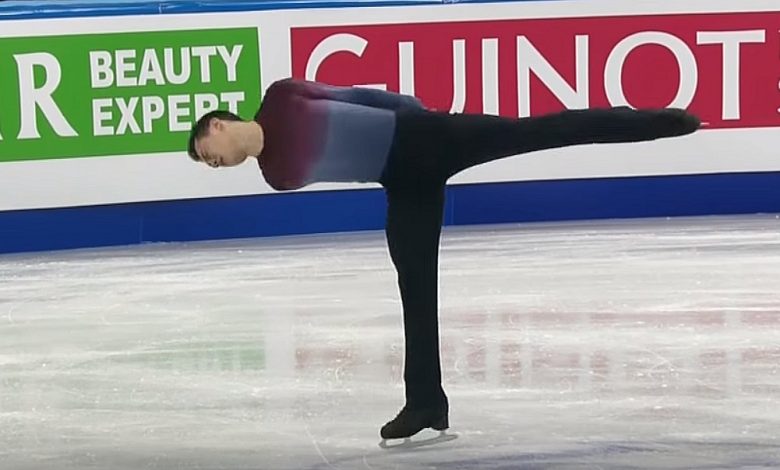 See a complete list of Four Continents Figure Skating Singles Champions. The 2020 Singles Champions are Yuzuru Hanyu and Rika Kihira, both from Japan. The event was canceled in 2021 due to the COVID-19 pandemic.
Fast Facts:
The 2021 Four Continents Figure Skating Championships will take place in Sydney.
The Four Continents competition was established in 1999 for all non European countries. The continents that participate are Africa, the Americas, Asia and Oceania.
Canada, China, Japan, and the United States have dominated the competition.
Men's Singles Champions
Year
Location
Gold
Silver
Bronze
2021
Event canceled
due to the
COVID-19 pandemic
2020
Seoul
Yuzuru Hanyu (JPN)
Jason Brown (USA)
Yuma Kagiyama (JPN)
2019
Anaheim
Shoma Uno (JPN)
Jin Boyang (CHN)
Vincent Zhou (USA)
2018
Taipei
Jin Boyang (CHN)
Shoma Uno (JPN)
Jason Brown (USA)
2017
Gangneung
Nathan Chen (USA)
Yuzuru Hanyu (JPN)
Shoma Uno (JPN)
2016
Taipei
Patrick Chan (CAN)
Jin Boyang (CHN)
Yan Han (CHN)
2015
Seoul
Denis Ten (KAZ)
Joshua Farris (USA)
Yan Han (CHN)
2014
Taipei
Takahito Mura (JPN)
Takahiko Kozuka (JPN)
Song Nan (CHN)
2013
Osaka
Kevin Reynolds (CAN)
Yuzuru Hanyu (JPN)
Yan Han (CHN)
2012
Colorado Springs
Patrick Chan (CAN)
Daisuke Takahashi (JPN)
Ross Miner (USA)
2011
Taipei
Daisuke Takahashi (JPN)
Yuzuru Hanyu (JPN)
Jeremy Abbott (USA)
2010
Jeonju
Adam Rippon (USA)
Tatsuki Machida (JPN)
Kevin Reynolds (CAN)
2009
Vancouver
Patrick Chan (CAN)
Evan Lysacek (USA)
Takahiko Kozuka (JPN)
2008
Goyang
Daisuke Takahashi (JPN)
Jeffrey Buttle (CAN)
Evan Lysacek (USA)
2007
Colorado Springs
Evan Lysacek (USA)
Jeffrey Buttle (CAN)
Jeremy Abbott (USA)
2006
Colorado Springs
Nobunari Oda (JPN)
Christopher Mabee (CAN)
Matthew Savoie (USA)
2005
Gangneung
Evan Lysacek (USA)
Li Chengjiang (CHN)
Daisuke Takahashi (JPN)
2004
Hamilton
Jeffrey Buttle (CAN)
Emanuel Sandhu (CAN)
Evan Lysacek (USA)
2003
Beijing
Takeshi Honda (JPN)
Zhang Min (CHN)
Li Chengjiang (CHN)
2002
Jeonju
Jeffrey Buttle (CAN)
Takeshi Honda (JPN)
Gao Song (CHN)
2001
Salt Lake City
Li Chengjiang (CHN)
Takeshi Honda (JPN)
Michael Weiss (USA)
2000
Osaka
Elvis Stojko (CAN)
Li Chengjiang (CHN)
Zhang Min (CHN)
1999
Halifax
Takeshi Honda (JPN)
Li Chengjiang (CHN)
Elvis Stojko (CAN)
Women's Singles Champions
| | | | | |
| --- | --- | --- | --- | --- |
| Year | Location | Gold | Silver | Bronze |
| 2020 | Seoul | Rika Kihira (JPN) | You Young (KOR) | Bradie Tennell (USA) |
| 2019 | Anaheim | Rika Kihira (JPN) | Elizabet Tursynbayeva (KAZ) | Mai Mihara (JPN) |
| 2018 | Taipei | Kaori Sakamoto (JPN) | Mai Mihara (JPN) | Satoko Miyahara(JPN) |
| 2017 | Gangneung | Mai Mihara (JPN) | Gabrielle Daleman (CAN) | Mirai Nagasu (USA) |
| 2016 | Taipei | Satoko Miyahara (JPN) | Mirai Nagasu (USA) | Rika Hongo (JPN) |
| 2015 | Seoul | Polina Edmunds (USA) | Satoko Miyahara (JPN) | Rika Hongo (JPN) |
| 2014 | Taipei | Kanako Murakami (JPN) | Satoko Miyahara (JPN) | Li Zijun (CHN) |
| 2013 | Osaka | Mao Asada (JPN) | Akiko Suzuki (JPN) | Kanako Murakami (JPN) |
| 2012 | Colorado Springs | Ashley Wagner (USA) | Mao Asada (JPN) | Caroline Zhang (USA) |
| 2011 | Taipei | Miki Ando (JPN) | Mao Asada (JPN) | Mirai Nagasu (USA) |
| 2010 | Jeonju | Mao Asada (JPN) | Akiko Suzuki (JPN) | Caroline Zhang (USA) |
| 2009 | Vancouver | Kim Yuna (KOR) | Joannie Rochette (CAN) | Mao Asada (JPN) |
| 2008 | Goyang | Mao Asada (JPN) | Joannie Rochette (CAN) | Miki Ando (JPN) |
| 2007 | Colorado Springs | Kimmie Meissner (USA) | Emily Hughes (USA) | Joannie Rochette (CAN) |
| 2006 | Colorado Springs | Katy Taylor (USA) | Yukari Nakano (JPN) | Beatrisa Liang (USA) |
| 2005 | Gangneung | Fumie Suguri (JPN) | Yoshie Onda (JPN) | Jennifer Kirk (USA) |
| 2004 | Hamilton | Yukina Ota (JPN) | Cynthia Phaneuf (CAN) | Amber Corwin (USA) |
| 2003 | Beijing | Fumie Suguri (JPN) | Shizuka Arakawa (JPN) | Yukari Nakano (JPN) |
| 2002 | Jeonju | Jennifer Kirk (USA) | Shizuka Arakawa (JPN) | Yoshie Onda (JPN) |
| 2001 | Salt Lake City | Fumie Suguri (JPN) | Angela Nikodinov (USA) | Yoshie Onda (JPN) |
| 2000 | Osaka | Angela Nikodinov (USA) | Stacey Pensgen (USA) | Annie Bellemare (CAN) |
| 1999 | Halifax | Tatiana Malinina (UZB) | Amber Corwin (USA) | Angela Nikodinov (USA) |