MMA
The Ultimate Fighting Championship leads the MMA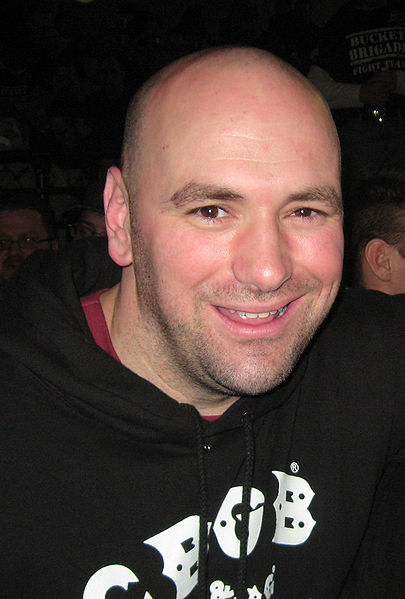 The Ultimate Fighting Championship (UFC) is a U.S.-based mixed martial arts (MMA) organization. Dana White serves as the president of the UFC, which is owned by Zuffa, LLC under casino-moguls Frank and Lorenzo Fertitta.
Inspired by Brazilian vale tudo, the UFC began in Denver, Colorado in 1993 as a single-event tournament designed to find the world's best fighters, regardless of their fighting style (whether boxing, kickboxing, wrestling, karate, or Brazilian Jiu Jitsu, among other disciplines). Although there were a limited number of rules, promoters marketed fighting in the UFC as no holds barred and contests were often violent and brutal, leading critics like Senator John McCain to dub the sport "human cockfighting." Political pressures eventually led the UFC into the underground as pay-per-view providers nixed UFC programming, nearly extinguishing its public visibility.
As political pressure mounted, the UFC reformed itself, slowly embracing stricter rules, becoming sanctioned by State Athletic Commissions, and marketing itself as a legitimate sporting event. Dropping the no holds barred label and carrying the banner of mixed martial arts, the UFC has emerged from its political isolation to become more socially acceptable, regaining its position in pay-per-view television.
Found on: http://filmifi.com/Organizations/Ultimate-Fighting-Championship