In The News
German Women Soccer Making the Big Dream come true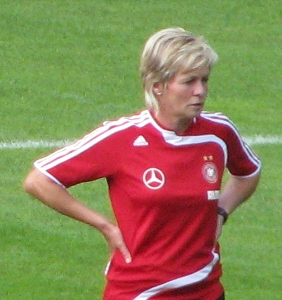 At the 2011 World Cup the German team will compete against CONCACAF Canada, the African champions Nigeria and neighboring France.
The German national team is planning to win the World Cup in Germany (June 26th-July 17th, 2011) and finally emerge from the shadows of the men.
The third World Cup triumph in a row would ascend the team of Germany's coach Silvia Neid, to the sole record world cup champion. The World Cup schedule

"We want a big dream to come true and win the world champion for the third consecutive time" said Neid.
This goal, which is linked with the professionalization of women's football in Germany, ranks higher than all others.
The regular league ends on March 13th, to enable the national team a two month period to prepare for their mission title defense.