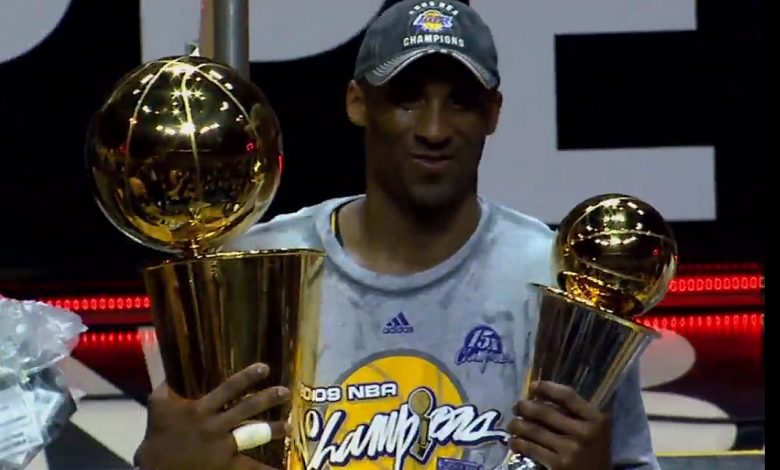 Kobe Bryant has been playing basketball since he was three years old. He joined the NBA at 18 years old straight out of high school and went on to play 20 seasons with the Los Angeles Lakers.
Kobe has had a remarkable career that also includes accolades outside of basketball. In 2018, Bryant won an Oscar for his animated short film, "Dear Basketball."
Some of the best quotes from any sports figure belong to Kobe Bryant. He was known to be highly motivated and dedicated to whatever he put his mind to hence the nickname he gave himself, "The Black Mamba".
On January 26, 2020, Kobe and 13-year-old daughter Gigi, along with seven others tragically died in a helicopter crash. He is survived by his wife Vanessa and three children.
Kobe Bryant Fast Facts:
Born: August 23, 1978 in Philadelphia, Pennsylvania.
Nickname: The Black Mamba
Titles: Five NBA championships, Two Olympic gold medals, Two NBA Finals MVP awards, Two time NBA scoring champion, 15-time member of the All-NBA Team, 12-time member of the All-Defensive team.
Prior to his birth, his parents saw the name "Kobe" (famous beef from Japan) on a restaurant menu and decided this would be the name of their son.
Kobe lived in Italy from the age of six to thirteen and became fluent in Italian. He is also fluent in Spanish.
He enterted the NBA at the young age of 18..
Kobe was the 13th round draft pick of the Charlotte Hornets in 1996.
He was traded to the Lakers in the 1996–97 season becoming the second youngest NBA player in history.
Kobe's talent was undeniably and he quickly proved his value to the Lakers in his second season by getting selected for the NBA All-Star Game and becoming the youngest All-Star.
He was traded to the Lakers in the 1996–97 season becoming the second youngest NBA player in history.
He won five NBA titles with the LA Lakers in 2000, 2001, 2002, 2009, and 2010.
Kobe retired from the NBA in 2015.
Bryant's nickname "Black Mamba", referred to citing a desire for his basketball skills to mimic the eponymous snake's ability to "strike with 99% accuracy at maximum speed, in rapid succession.
Sources:
https://www.biography.com/athlete/kobe-bryant
https://www.imdb.com/name/nm1101483/bio