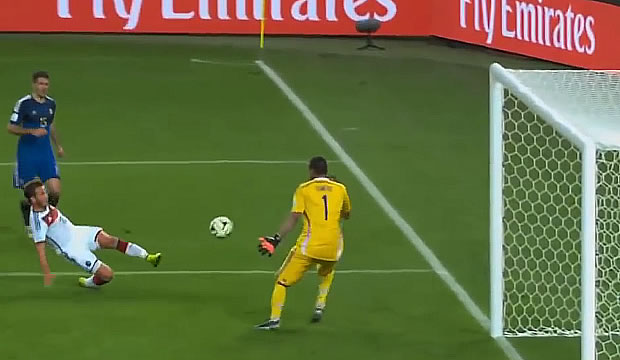 See a complete list of FIFA World Cup Champions. France is the 2018 World Cup Soccer Champions. They beat Croatia 4-2 to win their 2nd World Cup title.
Fast Facts:
The FIFA World Cup is an international association football competition established in 1930.
The World Cup tournament has taken place every four years, except in 1942 and 1946, when the competition was canceled due to World War II.
Russia will host the 2018 World Cup followed by Qatar in 2022.
FIFA World Cup Champions:
| | | | | |
| --- | --- | --- | --- | --- |
| Year | Winners | Final | Runner-Up | Country |
| 2018 | France | 4–2 | Croatia | Russia |
| 2014 | Germany | 1–0 | Argentina | Brazil |
| 2010 | Spain | 1–0 | Netherlands | South Africa |
| 2006 | Italy | 1–1 | France | Germany |
| 2002 | Brazil | 2–0 | Germany | Japan |
| 1998 | France | 3–0 | Brazil | France |
| 1994 | Brazil | 3–2 | Italy | United States |
| 1990 | West Germany | 1–0 | Argentina | Italy |
| 1986 | Argentina | 3–2 | West Germany | Mexico |
| 1982 | Italy | 3–1 | West Germany | Spain |
| 1978 | Argentina | 3–1 | Netherlands | Argentina |
| 1974 | West Germany | 2–1 | Netherlands | West Germany |
| 1970 | Brazil | 4–1 | Italy | Mexico |
| 1966 | England | 4–2 | West Germany | England |
| 1962 | Brazil | 3–1 | Czechoslovakia | Chile |
| 1958 | Brazil | 5–2 | Sweden | Sweden |
| 1954 | West Germany | 3–2 | Hungary | Switzerland |
| 1950 | Uruguay | 2–1 | Brazil | Brazil |
| 1938 | Italy | 4–2 | Hungary | France |
| 1934 | Italy | 2–1 | Czechoslovakia | Italy |
| 1930 | Uruguay | 4–2 | Argentina | Uruguay |