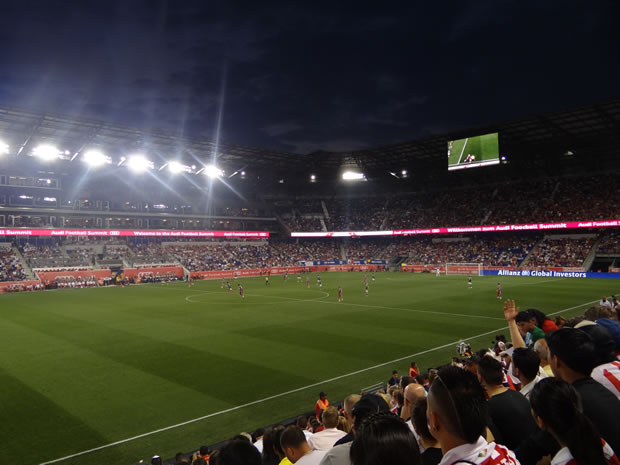 See a list of CONCACAF Gold Cup Champions. The 2019 CONCACAF Gold Cup Champions is Mexico. They beat the US in the final game by a final score of 1-0 to go on to win their 8th Gold Cup Championship title.

Fast Facts:
The CONCACAF Gold Cup was founded in 1991 and is the main association football (Soccer) competition of the men's national football teams governed by CONCACAF, determining the regional champion of North America, Central America, and the Caribbean.
When the Gold Cup does not fall the same year as an edition of the FIFA Confederations Cup, the winner, or highest place team that is a member of both CONCACAF and FIFA, qualifies for the next staging of that tournament.
CONCACAF Gold Cup Champions
| | | | |
| --- | --- | --- | --- |
| Year | Winner | Score | Runner-up |
| 2019 | Mexico (8) | 1-0 | United States |
| 2017 | United States | 2–1 | Jamaica |
| 2015 | Mexico | 3-1 | Jamaica |
| 2013 | United States | 1–0 | Panama |
| 2011 | Mexico | 4-2 | United States |
| 2009 | Mexico | 5–0 | United States |
| 2007 | United States | 2–1 | Mexico |
| 2005 | United States | 0–0 a.e.t. (3-1 pen) | Panama |
| 2003 | Mexico | 1–0 | Brazil |
| 2002 | United States | 2–0 | Costa Rica |
| 2000 | Canada | 2–0 | Colombia |
| 1998 | Mexico | 1–0 | United States |
| 1996 | Mexico | 2–0 | Brazil |
| 1993 | Mexico | 4–0 | United States |
| 1991 | United States | 0–0 a.e.t. (4-3 pen) | Honduras |